Posture & Wellness Resources
Clicking on the photos will take you directly to where you can find out more information and/or purchase these great products.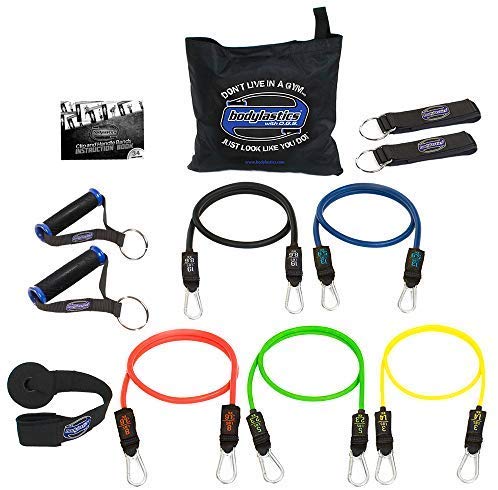 Bodylastics Resistance Bands – 
Bodylastics makes THE BEST resistance bands on the market! They feature heavy-duty construction, patented Anti-Snap  design and come with 100% Money Back Guarantee from the manufacturer.  Importantly they can also come with clips on the ends of the bands & separate handles. So, unlike other resistance bands with a fixed handle, with Bodylastics, more than one resistance band can be attached to the same handle – this allows for way more training options as you get stronger – a total of 96lbs. of Stackable Resistance!
For the money – these resistance bands can't be beat!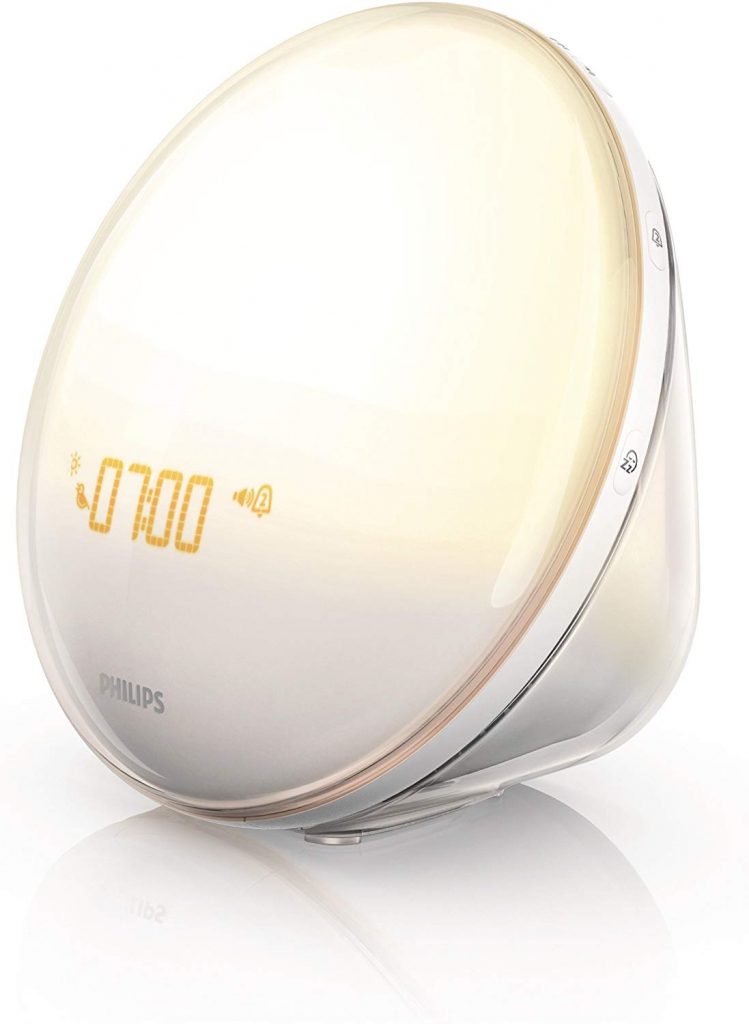 Light Alarm Clock – 
Simulate the natural way of waking up to the rising sun from the comfort of your own bedroom! The gentle, variable tones from this amazing little device provide such a nice way to wake up and drift off to sleep at night. We use them in our room and the kid's rooms.  These "wake-up lights" from Philips are clinically proven to help you wake up feeling more refreshed. If you haven't already, you need to check these out! 
RedRush 400 PULSE Body Light (660nm RED & 850nm NIR Combo) –
Vastly superior to all competitors products is every category that matters at a lower price point! The light produced by these devices has been shown to decrease pain, increase circulation, metabolism and help you to heal faster! This company's products are awesome! 
They have a new pulse feature which enhances results, and built-in EMF cage and they have a way higher power output than most of their competitors – when it comes to light therapy those things make all the difference!
Enter Code "PAINFIX" to receive $25 off of your purchase 
RedRush 840 PULSE Body Light (660nm RED & 850nm NIR Combo) –
"Get the biggest size light that you can afford." – Ari Whitten
The RedRush840 is wider and longer than the competition – this unit is, by far, the best option for full body therapy. The new generation features a unique "pulse" feature which enhances results. 
The light therapy devices from Red Therapy Company also come with an optional adjustable stand making it easy to use the light in tons of different positions (for different parts of your body). And with the built-in EMF cage and a much higher power output than most of their competitors – the machine is the ultimate light therapy experience! 
Enter Code "PAINFIX" to receive $25 off of your purchase
Power Plate Whole Body Vibration Platforms –
Whether you're looking to eliminate pain, build muscle strength & size, increase bone density or improve your balance and coordination this one device has you covered! This technology enhances Kinetic Flow like nothing else and been shown to super effective with some of the most challenging chronic pain conditions. That's why I have these machines in my clinic and my home.
Sleep Savior "Ultra" – Red Night Glasses –
These glasses set the stage for an awesome night of sleep. By blocking out the spectrum of light that sends "wake up" signals to brain – you can help yourself to wind down both mentally and physically. These glasses are best worn for the last 1-2 hours before going to bed. Especially if you're looking at television, computers, iPads or the screen on you phone after the sun has gone down.
BOGO from Sleep Savior – The Best Deal Comes with BOTH Daytime & Night Time Eyeglasses – 
With this bundle you can choose either the "Ultra" or the Fit-Overs that work with your prescription glasses PLUS you get a pair of "Screen Saviors" that can be used during the day to reduce fatigue and set you up for a good night's sleep.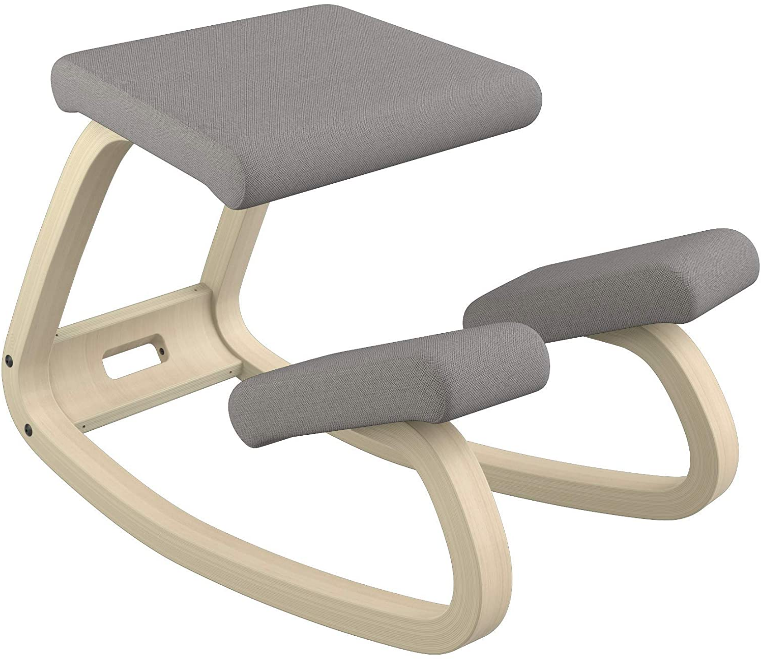 Varier Variable Balans Original Kneeling Chair – 
If I am going to sit, this is the chair I prefer to do it in. Kneeling chairs have been shown to decrease strain on your back, and to help restore and preserve the normal curves in your spine. The Balans is designed and built in Europe with superior materials. Say goodbye to that stiffness you experience when standing up after sitting!
TheraBand Exercise Ball, Professional Series Stability Balls – 
Slow Deflate Fitness Ball for Improved Posture, Balance & Core Strength – These Exercise Balls are what every exercise ball should be!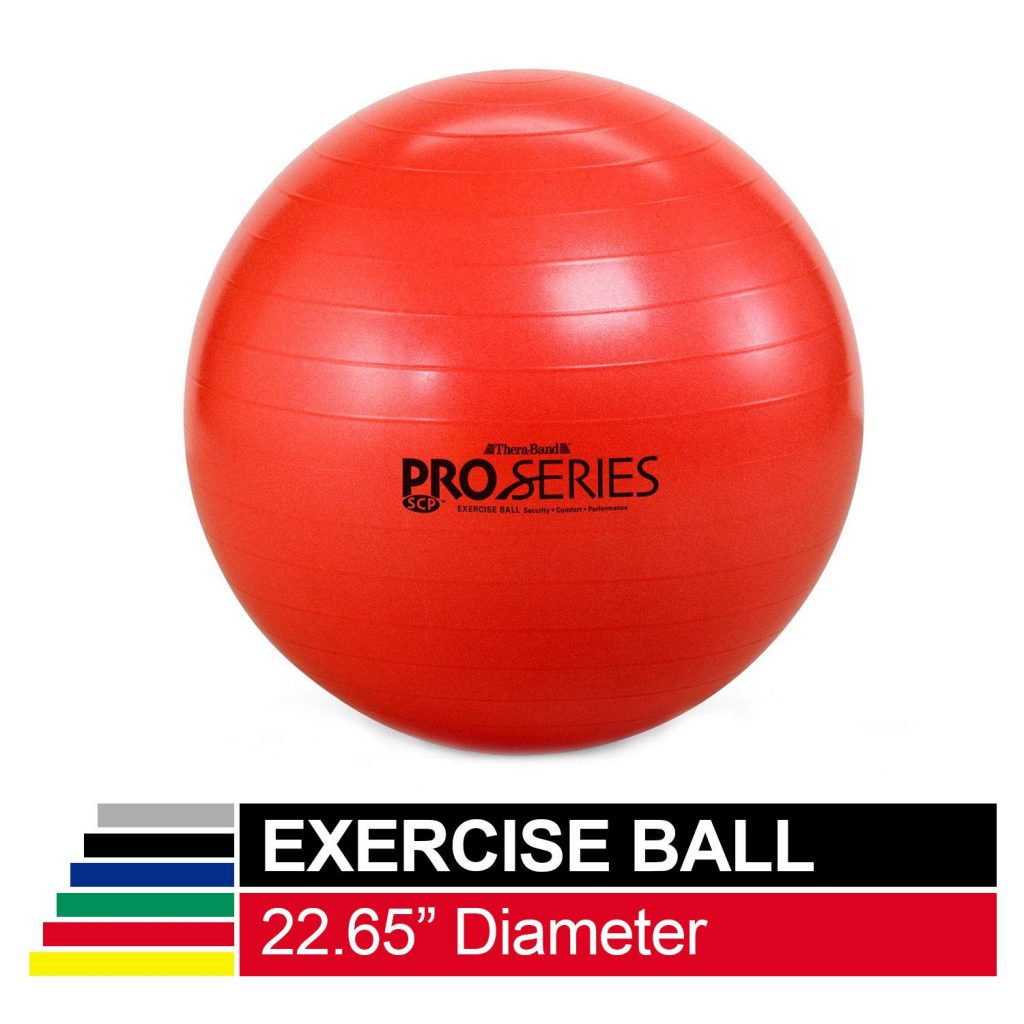 Small (Red) – For people ranging in height from: 5'1" – 5'6"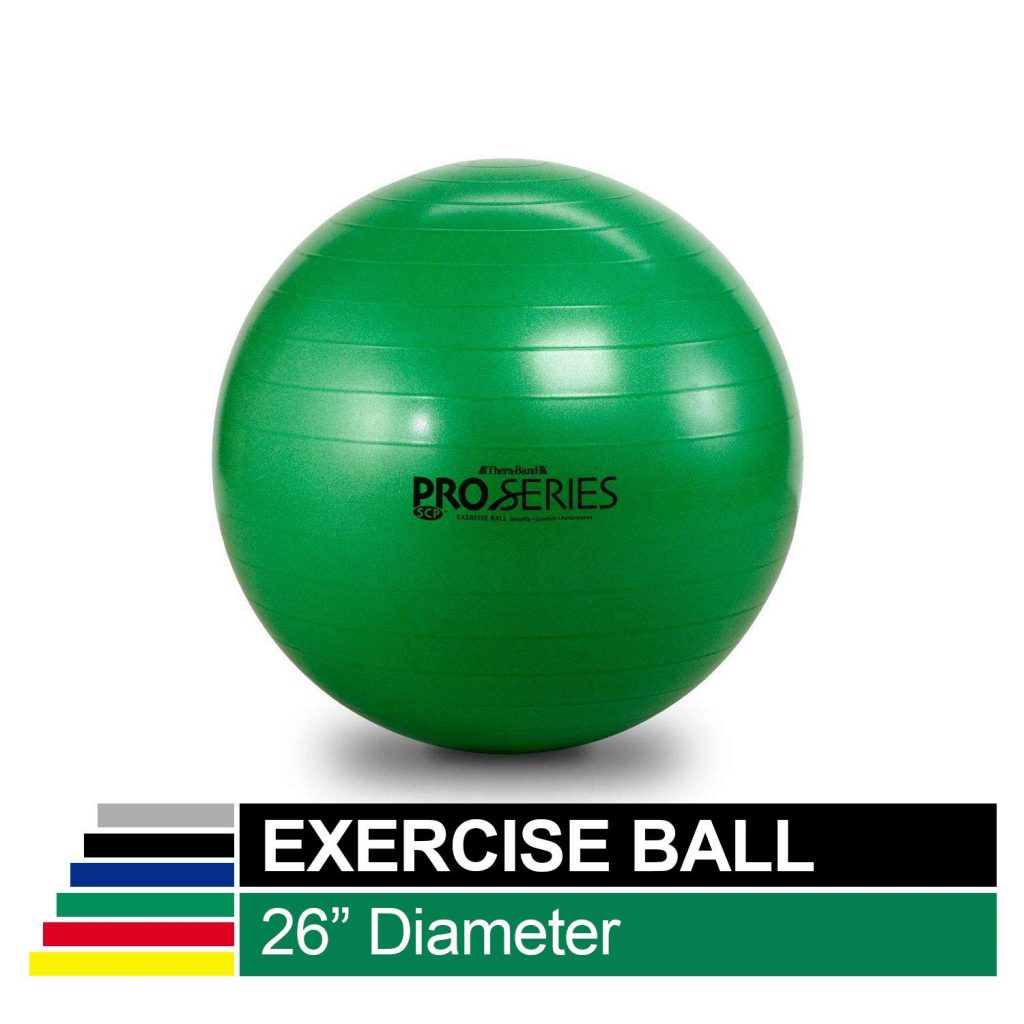 Medium (Green) – For people ranging in height from: 5'7" – 6'1"
These exercise balls are what we use in the clinic. They stay inflated, offer a great (and safe) lightly textured surface – to ensure your grip. And they last forever! Make sure you get the correct size for your height.
100% Cotton Handmade – Blackout Sleep Mask  – Comfortable & Breathable Eye Mask 

 –
Most sleep masks are made from highly toxic materials like memory foam. Not this one! This sleep mask is Ultra Comfortable and super soft! It's fully adjustable to accommodate different head sizes and actually stays on during the night thanks to a broad-based attachment – which also gives it a way better feel on your face and head. Probably the most cost-effective way to achieve a completely blacked-out sleep environment.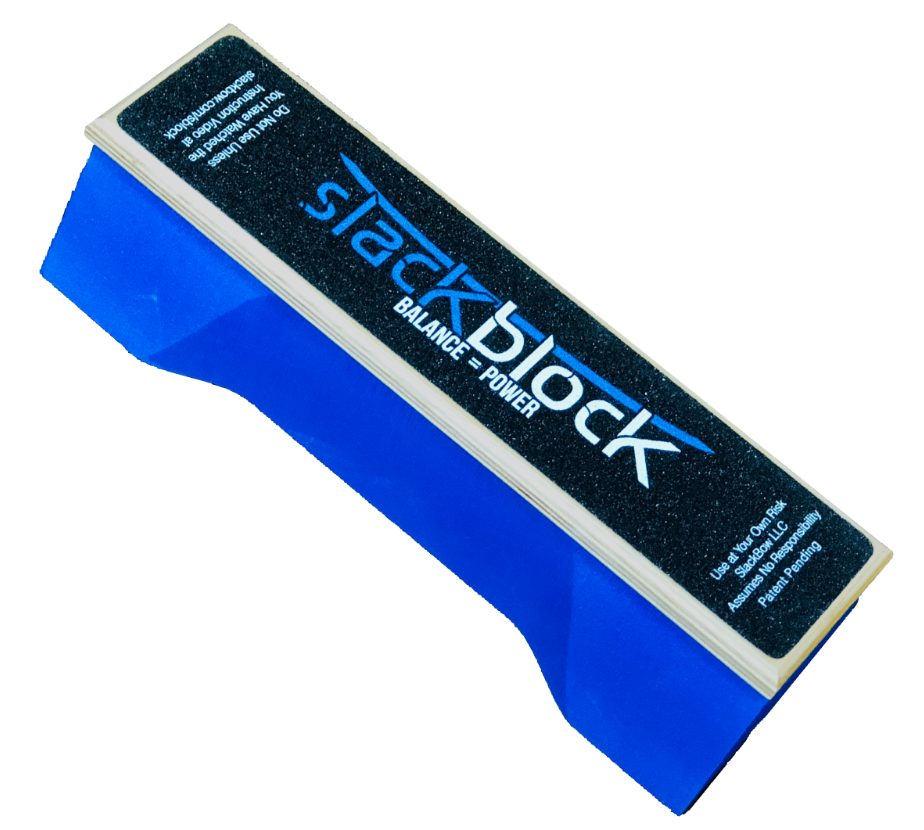 SlackBlock – The Best Balance Training Device… Period —
SlackBlock is the simple but incredibly effective athletic balance trainer. It is small and does not look like much but you will be amazed at the balance challenge. With even a small amount of training on this device, you will be blown away by the improvement in your balance, agility and coordination.
Organix Mattresses – 
Quite possibly, the most comfortable & supportive mattress ever made. These beds are 100% non-toxic, emit no VOCs, no EMFs, they're made in the USA and come with a best-in-class 20-year warranty! This is that same gel matrix that my family and I have been sleeping on for years – Find out why.
Enter code "PAINFIX" at checkout to save 10% on your Organix Bed, get FREE delivery, a FREE mattress protector & FREE sheets!
100% Organic Cotton Sateen Sheets by Sleep & Beyond –
There's nothing quite like the feeling of organic cotton on your skin! These sheets are highly breathable and naturally hypoallergenic. Did I mention that they're super soft and oh, so comfortable! The cotton used for these sheets has received the most-stringently controlled to the Global Organic Textile Standard (GOTS). It is grown and processed free of pesticides, harmful dyes and carcinogenic chemicals. This means that you can rest easy at night knowing the these sheets are safe for your health and that of your family, but also for the eco-system as a whole and planet Earth. 
Enter code "PAINFIX" at checkout and you'll get 10% off your entire purchase!
100% Blackout Window Curtain Panels by Nicetown,
Heat and Full Light Blocking Drapes with Black Liner –
The best blackout curtains on the market! Heavy-duty sewn-in, black liner backing makes the drapes thick enough to completely keep out the 100% SUNLIGHT and UV RAY. These heavyweight curtains can even be used to help soundproof your room. They absorb sound 2x greater than ordinary 1-layer curtains. What I really love about these curtains is that they have NO chemical coating, no formaldehyde, ECO-friendly, bring harmonious to your family.
Tushy Ottoman Premium Toilet Stool

 for Bathroom

–
This toilet stool has a couple of nice features that its' competitors don't have: First, the construction of these pieces is very sturdy which is a big deal if you've got kids, grandkids or pets. Most importantly, the foot rest of this device is angled. This is important places the foot into a heel down position – this stretches the achilles tendon and simulates a deeper squat than you're actually sitting in. That position makes a big difference whether you're after joint health or just the best position to do your business. 
Fresh Water Non-Electric Mechanical Bidet with 

Self Cleaning Nozzle (Easily Attaches to Your Existing Toilet)

 –
Save money and trees while simultaneously protecting your "hiney".  Great for anyone with any kind of digestive upset, pregnancy and an absolute  game-changer for anyone with hemorrhoids! Easy-to-install: It comes with all the parts and tools you need. Unlike its' competitors, the nozzle on this device automatically retracts after each wash to ensure it is protected until the next use.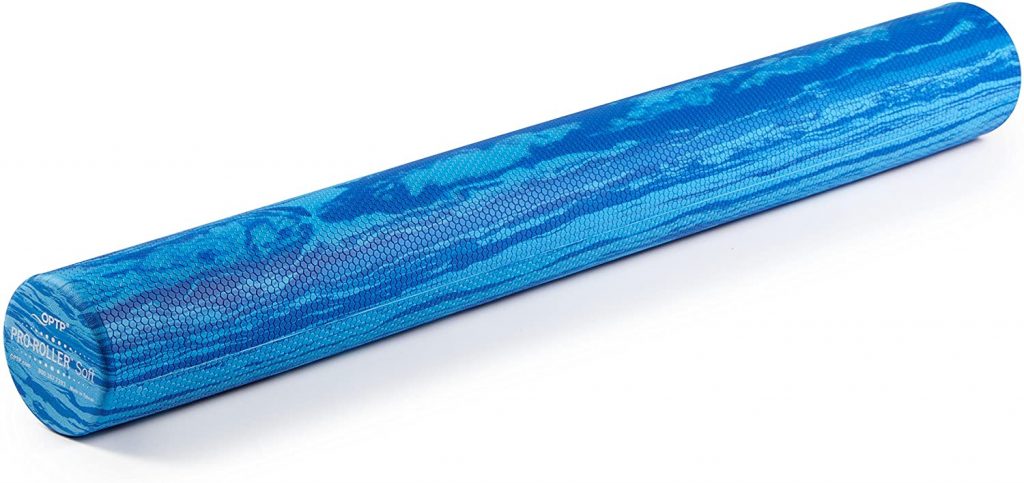 Soft Density Foam PRO-

Roller – For Self Myofascial Release, Massage & Stretching – 
These are the best made, longest lasting foam rollers on the planet! Made of cross-linked, closed-cell EVA foam. This version solved a problem that many people deal with when using traditional foam rollers: "it hurts too much to keep doing it." These rollers are made from a softer foam (that's just as durable) for added comfort during self-massage.
Standard (Firm) Density Foam PRO-Roller –

For Self Myofascial Release, Massage & Stretching – 
A fantastic tool for increasing circulation, improving muscle quality and speeding your recovery time.  This version features a smaller diameter (just 4 inches) to keep you lower to the ground for a safer, more stable feeling and easier control while you use it. Built to outlast all other  foam rollers; these rollers are made from closed-cell, cross-linked, highly durable EVA foam. That means they never flatten out or lose their shape and they are super easy to keep clean.
Finger and Hand Exerciser – For Balanced Finger Strength & Healthy Hands (6-pack with variable reistance) –
A simple but amazingly effective tool creating or maintaining healthy hands. Like our spines, our hands are constantly being subjected to repetitive flexion-based activities (grasping/holding/typing). Over time, a significant muscle imbalance can develope between muscles that open the hand and those that close the hand. This can alter the structure and function of your hand and lead to pain. This tool can help you to rebalance the strength between those two important muscle groups.
Rock Tape – Kinesiology Tape –  
This company was not the first to market and so they are not well known outside of the athletic rehabilitation community. What they did was take an existing product and make it better in every way. It's more comfortable to wear, made from higher quality materials, stretches way farther and stays on 3-5 times longer than other kinds of tape. Don't even bother with any other brand – Rock Tape is the undisputed champ!
Spinal Molding Rollers – 3″ Diameter Beginner's Size Roll –  
The Cando 3-inch diameter roller is the perfect roller for spinal molding (and it comes with small price tag). These rollers are 36″ long, but can easily be cut into smaller sections. These rollers feature "open-cell" construction which makes them softer, more comfortable and ideally suited for Spinal Molding in the Neck and Lower Back.  
Spinal Molding Rollers – 4″ Diameter Intermediate / Advanced Size Roll –  
The Cando 4-inch diameter roller is the perfect roller for spinal molding (and it comes with small price tag). These rollers are 36″ long and feature "open-cell" construction which makes them softer, more comfortable and ideally suited for Spinal Molding in the Neck and Lower Back.  
F.lux software automatically controls the spectrum of light from your computer screen according to the time of day.
By varying the light input into your eyes in this way, we are able to re-establish a more normal relationship with the sun and our natural environement. This results in all kinds of health benefits beginning with improved sleep. What does it cost to get all these benefits? Absolutely nothing – F.lux offers this great product for free!
2″ Foam Risers – Perfect for Rhythmic Movement & Mobility Exercises – 
These foam supports have everything you'd ever want in a piece of exercise equipment. They are lightweight, incredibly strong, easy to transport / store and they last forever! The perfect support foam for exercise modification. Each support block measures: 2″ x 8″ x 12″
3″ Seat Wedge – Simple Tool for Creating Optimal Posture While Sitting –
These seat wedges feature a gentle slope that positions your hips above your knees and eases the normal curve back into your back while sitting.  They are constructed from high-quality foam that is comfortable & long-lasting. They come a heavy-duty cover that is removable for easy cleaning. 
Sacroiliac Belt by Serola – Fits Hips that Measure 34" to 40" – 
Provides compression and support for the pelvis / Sacroiliac Joints. Can be a very useful training tool until you build up the strength to be able able to support yourself.  These belts are slim, cool and comfortable. They are made from 3″ wide, breathable, hypoallergenic, moisture-wicking material and can be worn 24/7 (over or under your clothing).
Mind Bodhi Feet – Toe Separators –
If you are suffering from bunions, hammer toes, plantar fasciitis or chronic foot pain – BODHI FEET are a must have tool. These toe separators unseated my previous recommendation be cause they're way more comfortable, easy to move in, less expensive and can actually be worn all day long! Endurance, balance, and mobility all depend on healthy, properly-functioning toes and feet. BODHI FEET create proper joint alignment in your feet & allow you to strengthen & reinforce that position over time – fixing foot problems naturally!
GoFit Adjustable Wooden Wobble Board – Non-Slip –
A wobble board is very simple device. It challenges your ability to balance, increases muscular activation and drives up Kinetic Flow. This is the model we use in the clinic. It's easily adjustable increase the challenge as your balance improves, it's well-made and extremely durable and low cost. Everything you'd want in a balance board.